How Do I Find the Right Car Accident Lawyer?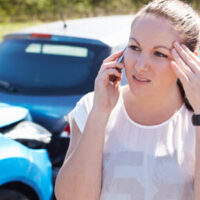 Finding a car accident lawyer is easy. There's probably one across the street. California has more lawyers per capita than almost any other state. Any lawyer can handle a simple car crash claim. But these claims are usually quite complex. For example, the defendant in a car crash claim is usually a large insurance company instead of the tortfeasor (negligent driver). On a similar note, an out-of-state holding company, like a large employer or restaurant group, might be financially responsible for damages.
Because of all these complexities, a Carlsbad auto accident lawyer must even the odds. Otherwise, a car crash claim is like a heavyweight MMA fighter against a lightweight. The lightweight has no chance, regardless of how hard s/he tries. A good lawyer does more than try. A good lawyer doesn't get up until victims receive maximum compensation for their serious injuries.
Experience
Most people highly prize experience when they look for a Carlsbad personal injury lawyer, and rightly so. Law school teaches students how to think like lawyers. But only practical experience teaches them how to act like lawyers. The school of hard knocks also teaches lawyers things that aren't taught in law school.
Years of experience can also be misleading. To continue with the sports analogies, an MMA fighter who fought ten matches and lost all ten is experienced. But you shouldn't expect much from this fighter at the next match. Likewise, an attorney without a track record of success is experienced, but that experience doesn't mean much.
A successful track record should include some favorable trial outcomes. Although almost all personal injury claims settle out of court, your lawyer should be ready, willing, and able to go the distance for you if needed.
Dedication
If your chest hurts, you should see a pulmonologist instead of a general practice doctor. Likewise, if you or a loved one was hurt or killed in an accident, you should see a personal injury lawyer instead of a well-meaning general practice lawyer.
Dedicated attorneys know how to build strong cases. These lawyers are also ready to refute insurance company defenses, so the claim's settlement value stays high.
Briefly, an injury claim's settlement value is like a home's asking price. The first settlement or sales offer usually isn't the final offer. Instead, the parties negotiate the amount.
Dedicated attorneys also have staying power. Passion fuels purpose. Undedicated lawyers often don't have the stomach for a long fight. Instead, they look for quick settlements and easy ways out.
Accessibility
This final category covers professional and physical accessibility. Both are very important, especially for serious injury victims.
Your lawyer, not a less-experienced associate or non-lawyer paralegal, should handle most of the work in your case. Furthermore, your lawyer should make a commitment to you. Many attorneys quickly refer cases to other lawyers, so they don't have to work hard to resolve them.
As for physical accessibility, many recovering victims have mobility issues. A lawyer should appreciate this need and offer things like multiple office locations, home and hospital visits, or secure Zoom meetings.
Reach Out to a Savvy San Diego County Lawyer
Choosing the right lawyer is one of the most important decisions in life. For a free consultation with an experienced personal injury lawyer in Carlsbad, contact the Pursley Law Firm. We do not charge upfront legal fees in these matters.