Common Causes of Motorcycle Accidents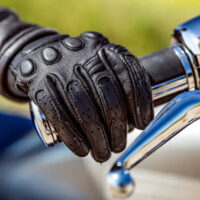 Southern California boasts beautiful weather. Many people love riding their motorcycles in the sunny weather of Carlsbad, Oceanside, and San Marcos. Such a ride can be fun and thrilling.
A motorcycle ride can also be dangerous. Motorcycles are much smaller and less safe than other vehicles. They have no seat belts or airbags and have no enclosure, so they offer much less protection in the event of a motorcycle accident. When compared to occupants of passenger vehicles, motorcycle riders are 27 times more likely to suffer a fatal crash.
These accidents can be caused by a variety of factors. Here are some of the most common causes of motorcycle crashes.
Speed
When you think of motorcycles, you likely think of a fast-moving vehicle. Many riders like to push the limits on their bikes. It's exciting and provides a rush of adrenaline, until it results in a crash. More than 30% of fatal motorcycle accidents involve speeding. Speed is a serious issue, especially when poor weather or road conditions are involved. It's best to slow down and play it safe.
Intoxication
Alcohol use is surprisingly common while riding a motorcycle. Close to 30% of the motorcycle riders involved in fatal accidents have blood alcohol concentrations (BACs) over the legal limit of 0.08. Almost 45% of the riders involved in fatal accidents had some amount of alcohol in their system. However, even just one alcoholic drink can cause effects that can hinder one's ability to ride a motorcycle. Alcohol consumption can affect judgment, reasoning, balance, coordination, pain, emotions, memory, learning, and social behavior.
Inexperience
Inexperience is also a key factor in motorcycle accidents. In fact, close to 30% of all motorcycle fatalities involve riders who don't have a license. Of course, you should have your license before hopping on a motorcycle. You should take a licensing course to learn basic riding skills. It's also a good idea to start out on less challenging roads for a year or so.
Weather Conditions
In inclement weather, motorcycles are dangerous to ride. They have just two wheels, so balance becomes an issue on ice, rain, or snow. Weather such as fog can also reduce visibility, making it harder to see hazards.
Road Conditions
Road conditions can also be an issue for motorcycles. Seemingly minor issues like leaves on the road can cause a motorcycle to spin out. So can gravel, potholes, oil slicks, puddles, and other debris. Take it slow, especially after rainstorms, which may cause washout on the roads.
Contact Us Today
Motorcycle accidents can happen in a number of ways. Some are caused by the rider's negligence, while others are caused by other motorists.
If someone's negligence caused you to suffer damages from a serious crash, a Carlsbad motorcycle accident attorney from Pursley Law Firm can help you recover compensation for damages. Schedule a consultation today to learn more. Call (760) 678-1884 or fill out the online form.
Source:
ride.vision/blog/10-top-motorcycle-accident-causes/