Near-Fatal Hit and Run in San Diego Costco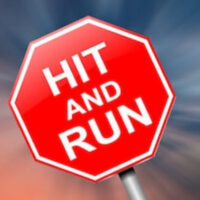 A 63-year-old woman is clinging to life in an area hospital after a driver plowed into her in a parking lot and fled the scene.
The pedestrian sustained multiple life-threatening injuries, including bone fractures and internal injuries, according to police. SDPD's Traffic Division is currently investigating the incident. No description of the vehicle or driver has been identified at this point in the investigation.
This wreck happened in the Bay Ho Costco location.
Investigating Hit and Run Claims
Usually, lack of evidence is a serious problem in hit and run investigations, both on the criminal and civil side. The lack of evidence often prompts many police investigators and crash victims to give up.
If things look bad at the outset, a Carlsbad auto accident lawyer digs deeper to find evidence in these cases. This supplemental evidence includes:
Additional Witness Statements: For various reasons, most witnesses don't loiter at accident scenes, waiting to give official statements to police officers. However, a Carlsbad personal injury lawyer has a sympathy factor, especially if the victim was killed or is seriously injured.
Surveillance Video: Surveillance, traffic, security, and other cameras cover almost every intersection and stretch of highway in San Diego County. A camera might not record the entire accident. But it may provide a vital missing piece of the puzzle.
Body Shops: Tortfeasors (negligent drivers) often bring damaged vehicles to underground body shops. These body shop owners won't say anything to police officers, but they will alert a personal injury lawyer.
A little evidence goes a long way in these situations. The burden of proof in a civil case is only a preponderance of the evidence (more likely than not). That's one of the lowest burdens of proof in California law.
So, in many cases, the evidence must simply pinpoint the vehicle's owner. Usually, it's more likely than not that the owner was driving a car at any given time.
Legal Options
If an attorney, generally in partnership with a private investigator, locates the vehicle's owner, negligence is usually the best approach. Three basic approaches are available.
Ordinary negligence is a lack of care. Driver errors, like speeding and driving under the influence of alcohol, cause over 95 percent of the vehicle collisions in California. If a lack of care caused injury, the victim is entitled to compensation.
This compensation usually includes money for economic losses, such as medical bills, and noneconomic losses, such as pain and suffering.
Additional punitive damages might be available in hit and run cases as well. Most jurors intensely dislike most hit and run drivers.
Most police officers don't like hit and run drivers very much either. Therefore, they often cite these drivers after the fact to punish them, especially if the victim was seriously injured or killed. The negligence per se shortcut might be available in these situations. Since the law, like the speeding or DUI law, sets the standard of care, there's no need to prove duty or breach.
If an attorney locates the owner and the owner has an alibi, the negligent entrustment doctrine might be available. Owners are vicariously liable for damages if they knowingly allow incompetent drivers to use their motor vehicles. Evidence of incompetence includes a poor driving record with recent at-fault collisions and a safety-suspended or otherwise invalid drivers' license.
PIP (Personal Injury Protection) claims are a hit and run fallback. If attorneys cannot locate owners or tortfeasors, victims often file claims against their own insurance companies. Unlike negligence claims, PIP claims often settle quickly. These insurance companies are anxious to keep their paying customers happy.
Reach Out to a Hard-Working San Diego County Lawyer
Injury victims are entitled to substantial compensation. For a free consultation with an experienced personal injury lawyer in Carlsbad, contact the Pursley Law Firm. We do not charge upfront legal fees in these matters.
Source:
fox5sandiego.com/traffic/hit-and-run-in-costco-parking-lot-leaves-pedestrian-in-critical-condition/