Workers' Compensation Basics in California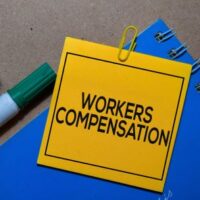 Well before most of today's job injury victims were born, workers and managers agreed on the Grand Bargain that created the workers' compensation system. Injured workers surrendered the right to sue in court and management set up a no-fault job injury compensation system. At the time, the Grand Bargain was a good deal for workers. Things have changed. A little over a hundred years later, the Grand Bargain favors management.
Some jurisdictions make a bad situation worse. The laws in some states basically force injured workers to go through the complex workers' compensation system without any legal support. California is different. A Carlsbad personal injury lawyer can stand up for job injury victims from beginning to end. Such legal representation usually increases workers' compensation awards.
Benefits Available
When workers gave up their right to sue in court, they also gave up their right to receive compensation for their pain and suffering and other noneconomic losses. But they didn't lose the right to receive compensation for economic, out-of-pocket losses.
These out-of-pocket losses include medical bills. Under the law, the workers' compensation insurance company must pay all reasonably necessary medical bills, including:
Transportation costs,
Emergency care,
Follow-up medical care,
Medical devices,
Prescription drugs, and
Physical therapy.
To many insurance adjusters, "reasonably necessary" means "cheapest available." A Carlsbad workers' compensation lawyer helps ensure that job injury victims get the treatment they need, not the treatment an insurance company is willing to pay for.
Usually, doctors, physical therapists, and other medical professionals charge nothing upfront for their services in these cases.
Workers' compensation also replaces lost wages. Most job injury victims receive two-thirds of their average weekly wage for the duration of their temporary or permanent disabilities.
Let's take a closer look at two key words. The AWW calculation must include future lost wages, such as missed overtime opportunities, and non-cash compensation, like housing allowances. Furthermore, a "disability" usually means the victim cannot work because of a medical condition. So, the D-word has both medical and vocational implications. A shoulder injury is debilitating to a construction worker but not a college professor.
Workers' Compensation Process
Job injury victims must not only fight insurance company lawyers. They must also persevere through the long and frustrating workers' compensation process.
This process usually begins with a Claims Examiner review. Based on little more than the medical evidence, which at this early point was probably provided by a company doctor, the Claims Examiner approves or denies claims. Not surprisingly, most Claims Examiners deny most claims, at least in part.
Many injured workers give up at this point and abandon their claims or settle them for pennies on the dollar. But the process is just getting started at this point.
An Administrative Law Judge review follows a Claims Examiner review. ALJ reviews are like trials. Attorneys may introduce evidence, like independent medical examination results, challenge evidence, like the one-sided company doctor's report, and make legal arguments at a live hearing. Since a lawyer can use all these tools at an ALJ hearing, many claims settle on victim-friendly terms at this point.
Count on a Diligent San Diego County Lawyer
Injury victims are entitled to substantial compensation. For a free consultation with an experienced personal injury lawyer in Carlsbad, contact the Pursley Law Firm. Virtual, home, after hours, and hospital visits are available.
Source:
siepr.stanford.edu/publications/working-paper/rejecting-grand-bargain-what-happens-when-large-companies-opt-out