Dog Bite Injuries in California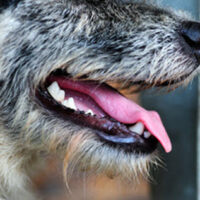 In 2022, for the first time in history, insurance companies, mostly homeowners insurance companies, paid more than $1 billion to settle animal attack injury claims. Individual settlements are especially high in jurisdictions like The Golden State that have victim-friendly dog bite laws.
California victims may recover based on the strict liability law in California Civil Code Section 3342, scienter (knowledge), otherwise known as the one-bite rule, or negligence per se, which is usually a leash or other animal restraint law violation.
Substantial compensation is available in dog bite cases, but insurance companies do not hand it out like candy on Halloween. Instead, a Carlsbad dog bite lawyer must thoroughly review a case, diligently collect evidence, and fight for a victim's rights in court.
Direct Physical Injuries
In the typical dog bite case, a large, Mastiff-breed dog, like a pit bull, attacks a small, vulnerable victim, like a young child. In these situations, the initial knockdown is not only severe. In many cases, it's worse than the actual bite.
When they lunge at victims and knock them over, these animals often shatter bones all over the victim's body, frequently the spine, pelvis, and skull.
A minor spine misalignment could cause a very painful injury as well as permanent paralysis. Doctors have few treatment options in these situations. Pelvic fractures damage surrounding organs, nerves and blood vessels in the pelvic region. These subsequent injuries often lead to organ failure, severe bleeding and infection. If victims land on their heads, their brains usually slam against the insides of their skulls, causing brain swelling and bleeding.
Then, when the dog bites, its teeth usually cause tearing lacerations, in addition to deep puncture wounds.
These tearing lacerations are often gruesome. Surgeons must painstakingly reconstruct the damaged area. Even after these surgeons finish, physical scars usually remain. The dog's teeth often cut into, or at least touch, internal organs. These organs don't have protective skin layers. As a result, even a small laceration usually bleeds very badly. Such internal bleeding is hard to stop.
Indirect Physical Injuries
Dog bites have very high infection rates. Rabies isn't very common if the animal was well cared for. More common infections include staph, Capnocytophaga, and strep infections. These infections often aren't serious unless the victim has a pre-existing condition.
Usually, infections don't just happen. Typically, the medical team fails to spot a red flag in the patient's medical history or fails to provide a sanitary environment.
Compensation is available for such indirect injuries. Usually, a Carlsbad personal injury lawyer must file a separate action against the negligent doctor.
Emotional Injuries
We mentioned child victims above. These dog bite victims usually struggle with Post Traumatic Stress Disorder.
Extreme stress triggers a chemical imbalance in the brain. This imbalance causes depression, hypervigilance, anger, and other symptoms that make it difficult or impossible to function during the day.
PTSD treatments are not kid-friendly. Children usually cannot tolerate powerful PTSD drugs. Additionally, PTSD therapy is geared toward adults, not children. So, instead of getting better, these victims usually get worse.
Rely on a Dedicated San Diego County Lawyer
Injury victims are entitled to substantial compensation. For a free consultation with an experienced personal injury lawyer in Carlsbad, contact the Pursley Law Firm. Virtual, home, after hours, and hospital visits are available.
Source:
iii.org/article/spotlight-on-dog-bite-liability