Fatal Hit and Run in Northwest San Diego County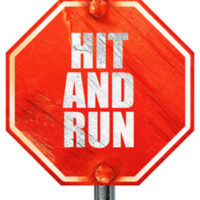 Authorities suspect that a 50-year-old man struck and killed a pedestrian in northern San Diego County and then failed to stop.
A white Toyota Prius struck a pedestrian on the Poinsettia Lane onramp to southbound Interstate 5 in Carlsbad, according to the California Highway Patrol. The car fled from the area, CHP officer Hunter Gerber said. The pedestrian, a 20-year-old man from Texas, died at the scene.
CHP investigators found the driver several days later. He was arrested and booked into the Vista Detention Facility, where he faces multiple charges, including felony hit-and-run, Gerber said.
Post-Accident Responsibilities and Rights
The law applies equally to everyone, at least in theory. Therefore, victims and tortfeasors (negligent drivers) have the same responsibilities and rights following a crash.
In California, all drivers must pull over, summon emergency responders (or ensure that someone else called 911), assist injured parties if possible, exchange insurance information with the other driver, and wait for emergency responders to release them.
In terms of assisting injured victims, California has a rather broad Good Samaritan law which shields Good Samaritans from civil liability if they:
Didn't expect any payment or reward,
Acted in good faith, and
Weren't grossly negligent.
In this context, "gross negligence" usually means moving someone with a back injury or otherwise obviously making a bad situation worse. The Good Samaritan law also applies to pets and people in hot cars.
A Carlsbad personal injury lawyer ensures that authorities properly apply Good Samaritan immunity. An attorney also enforces other rights of car accident victims.
You have the right to immediate medical treatment. Victims should always see doctors, even if they "feel fine." Adrenaline usually masks pain for a few hours. If victims wait that long to see doctors, their medical conditions have deteriorated significantly. Furthermore, when the case goes to court, insurance companies often use treatment delays as an excuse to reduce or deny compensation.
You also have the right to remain silent, at least for the most part. Victims should cooperate with emergency responders by obeying their commands and answering their questions. Be sure you don't volunteer any information. Victims also have the right to refuse to speak with an insurance company investigator, adjuster, or other employee.
Hit and Runs, Criminal Court, and Civil Court
Authorities almost never arrest hit and run suspects. Instead, they quickly give up and move onto other matters, mostly because of the high burden of proof in criminal court.
Prosecutors must establish guilt beyond all reasonable doubt. Unless a competent witness got a good look at the driver, at least one juror will probably have a reasonable doubt as to who was behind the wheel. Alternatively, if the defendant confesses, unless police officers follow strict guidelines, the confession is inadmissible.
Things are different in civil court. The burden of proof is only a preponderance of the evidence (more likely than not). If a witness says a black sedan struck the victim and a traffic camera gets a picture of a black sedan a few blocks away from the accident scene, it's more likely than not that the two vehicles were one and the same.
Traffic cameras usually capture at least a partial plate number. A Carlsbad personal injury lawyer uses this information to locate the vehicle's owner. It's more likely than not that the owner was driving the vehicle at the time of the wreck.
Count on a Diligent San Diego County Lawyer
Injury victims are entitled to substantial compensation. For a free consultation with an experienced personal injury lawyer in Carlsbad, contact the Pursley Law Firm. Virtual, home, after hours, and hospital visits are available.
Source:
patch.com/california/carlsbad/man-arrested-fatal-hit-run-carlsbad