Malpractice Before, During, and After a Medical Procedure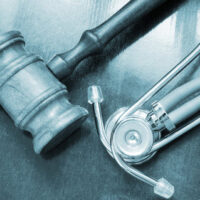 At all phases of surgical care, doctors have a fiduciary duty. The duty of fiduciary care is much higher than the duty of reasonable care, which is what applies to most people in most cases. Doctors, lawyers, accountants, and other fiduciary professionals must set aside work-life balance, making money, and all other priorities and only do what's best for their patients or clients.
These professionals have considerable education and training in their chosen fields. Their patients and clients have almost no experience or training in these fields. Therefore, the law holds professionals to a higher standard.
A patient needs a doctor's best effort at every treatment phase, since serious injury can occur at any time. If doctors don't live up to their obligations, from start to finish, a Carlsbad medical malpractice lawyer can obtain the compensation these victims need and deserve. Furthermore, and perhaps more importantly, legal actions convince doctors to change their treatment approach and truly put patients first.
Before
Physician obligations begin with the first pre-procedure visit or initial medical file review. Doctors must properly diagnose medical conditions and propose a treatment approach that preserves the patient's health and safety.
Misdiagnosis is all too common in California. Many doctors don't order a full battery of diagnostic tests, usually because they're afraid the insurance company won't pay for them or they don't want to take the time to properly analyze the results.
For many of us, making money and getting home on time are important and appropriate priorities. But these things, which are so important to many of us, cannot enter a doctor's mind during the pre-procedure process. As mentioned, the patient's health and safety is all that matters.
A proper diagnosis isn't enough. Doctors must also use treatment plans that effectively deal with the patient's condition yet aren't so aggressive and invasive that they do more harm than good.
During
The surgical procedure itself is often the critical moment. Doctors sometimes make anesthesia or other errors at this point.
Anesthesia drugs must be strong enough to knock out the patient for the duration of the procedure, yet weak enough to allow the patient to wake up. Anesthesiologists must also ensure the patient doesn't have an allergic reaction to the medicine and remain onsite until surgeons finish their work.
A shocking number of doctors operate on the wrong body part, seal wounds with a zip tie-like substance, or leave while a sponge or other surgical instrument is inside the patient. A brief pre-surgery team meeting would eliminate most of these errors, but many doctors don't make time for such precautions.
On a related note, hospitals usually superheat instruments to sterilize them. Hot instruments cause burns and not-hot-enough instruments cause bacterial infections.
After
When patients enter recovery rooms, many surgical teams drop their guard. The aforementioned bacterial infections usually set in very quickly. If the team is flat footed, serious injury is almost inevitable.
Furthermore, doctors must make discharge decisions based solely on the patient's health and safety. Doctors cannot release patients because their insurance coverage runs out or they want to go home.
Compensation in a medical malpractice claim usually includes money for economic losses, such as medical bills, and noneconomic losses, such as pain and suffering. Because of the high duty of care, additional punitive damages are often available as well.
Reach Out to a Hard-Working San Diego County Lawyer
Doctors must live up to a higher standard. For a free consultation with an experienced personal injury lawyer in Carlsbad, contact the Pursley Law Firm. Virtual, home, after hours, and hospital visits are available.
Source:
law.cornell.edu/wex/fiduciary_duty