Legal Options in Elevator Accident Cases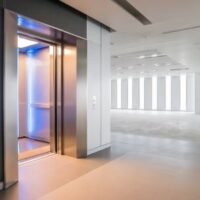 Elevators are convenient. They're also dangerous. Safety inspections are infrequent, and most building owners perform minimal maintenance. Elevator accidents cause over 10,000 serious injuries every year. These accidents are basically a combination of a car crash and a fall. Therefore, the injuries aren't just serious. In many cases, they're permanent, at least to an extent. These injuries are also expensive and difficult to treat.
A Carlsbad elevator accident lawyer helps victims recover in three important ways. First, attorneys connect victims with top-notch doctors who quickly and accurately diagnose and treat their serious injuries. Second, attorneys negotiate with providers and defer billing until the injury case is resolved. Third, lawyers review all available legal options and obtain maximum compensation for victims.
Injured Workers
If the victim was an employee, workers' compensation usually pays no-fault benefits that replace lost wages and pay reasonably necessary medical bills.
If the elevator accident was work-related, insurance companies cannot effectively dispute liability in these cases, but they can and do argue over the extent of damages.
Medical bills are a good example. Usually, injured workers in California must see a company doctor. These physicians basically serve two masters: their patients and their financial benefactors. So, their opinions aren't necessarily reliable. Therefore, a San Marcos personal injury lawyer often partners with an independent physician who independently assesses the medical aspects of a serious injury.
The Golden State has a mandatory workers' compensation law that's similar to the mandatory auto insurance law. But many drivers, and many companies, are uninsured. If the company doesn't have a valid policy, the victim may normally file a civil action. Additional compensation for noneconomic losses, such as pain and suffering, is available in civil court.
Injured workers may also file civil actions if the employer fraudulently concealed the incident and thereby aggravated the injury, or if a dangerous or defective product caused the injury. Employers cannot sweep matters under the rug to avoid bad publicity. Product manufacturers, who are usually strictly liable for produce-related injuries, cannot hide behind workers' compensation laws and avoid responsibility.
Injured Guests
This category includes any non-building or construction company employee, such as building tenants, hotel guests, and apartment tenants. These victims are eligible for compensation if the building owner negligently maintained the elevator and that negligence substantially caused injury.
When injured employees file negligence cases, special rules apply that streamline these claims. But injured guest claims are quite complex.
Most insurance companies start with the preemption defense. This doctrine basically states that if a government agency, which in this case is an elevator licensing agency, declared something was safe, that something is safe as a matter of law. Evidence regarding the elevator's specific mechanical issues usually overcomes this defense.
Furthermore, these negligence claims are subject to the assumption of the risk defense. Arguably, when a person uses an old elevator, that person knowingly risks injury. Attorneys usually overcome this defense with evidence that the injury hazard was unreasonably great, and therefore the victim didn't know the actual risk when s/he stepped into the elevator.
Rely on a Dedicated San Diego County Lawyer
Injury victims are entitled to substantial compensation. For a free consultation with an experienced personal injury lawyer in San Marcos, contact the Pursley Law Firm. Virtual, home, after hours, and hospital visits are available.
Source:
cdc.gov/niosh/nioshtic-2/20039852.html